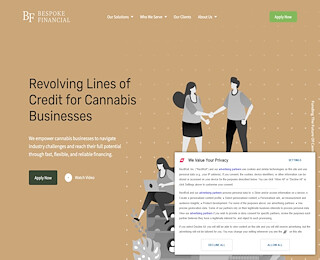 Reasons to consider when getting a Hemp loan.
First of all, what is hemp?
Hemp is a variety of the cannabis sativa plant. There is a wide range of hemp uses, such as paper, edibles, textiles, CBD extraction, and even building materials and oils. 
CBD
In the last years, the marijuana industry financing has been lead by cannabis, hemp, and CBD related products. Cannabidiol or CBD is a compound extracted from both cannabis and hemp plants. The advantage of hemp is that it has more CBD percentage than THC; therefore, there is less federal and state regulation, making it easier for entrepreneurs to invest and create new ventures. 
Green Alternatives
Another reason to invest in hemp production is that it is a greener alternative for traditional industries. It is one of the fastest-growing plants, providing bigger yields per acre. For instance, hemp utilizes less water and has a lower carbon footprint for producing the same amount of textiles that let's say cotton would. There is also hempcrete, an organic alternative for concrete. 
Future demand 
In addition to greener perspectives, in recent years, the never-ending increase in CBD consumption and CBD related products increases the demand for hemp businesses and cannabis business lending.  
Choosing a hemp loan
Because of these reasons, the hemp industry is rising. However, hemp cultivation, farming, and production require massive capital investments.  Maybe you are a cultivator acquiring new land or expanding your facilities at your hemp farm. Or perhaps you are a hemp manufacturer not able to fulfill purchase orders on time. If this is the case, hemp business loans provide the means to facilitate your day to day operations, purchasing real estate, or the best equipment to expand your business. 
We recommend going with the professional experts at Bespoke Financial to fulfill your cannabis financing needs. Since 2018 Bespoke has been providing top of the line cannabis business loans and cannabis equipment financing. Bespoke Financial offers invoice financing, inventory loans, purchase money financing, and credit line depending on your capital requirements.
Types of loans to consider
Invoice Financing
Bespoke Financial will advance 75% of the invoice directly to your bank account
The hemp farm or business uses the funds to scale up production. 
Fees accrue until the invoice is paid in full to Bespoke Financial.
Once the invoice is paid, the remaining 25% goes to the hemp producer minus the fees. 
Inventory Financing. 
Let's say a cultivator sends some hemp seeds to a manufacturer, and it issues an invoice due in 15 days. 
You, as a manufacturer, then ask for financing to Bespoke Financial. 
Bespoke then sends 100% of the financing straight to the cultivator.
You turn the seeds into your top of the line products and sell it. 
Then the manufacturer pays the invoice and the accrued fees to Bespoke Financial. 
Purchase Money Financing. 
For instance, a manufacturer receives a PO for final hemp products from a Retailer. 
 The hemp producer then turns and submits a PO to the Cultivator for the raw hemp to make the final product. 
Bespoke Financial will pay directly to the hemp cultivator.
The manufacturer receives the raw hemp and starts creating the products. 
The final retailer will pay the invoice to Bespoke. 
Bespoke will then retain the advance amount paid to the Cultivator plus accrued fees. 
Finally, it sends the balance of payment to the hemp manufacturer. 
Line of credit 
It is the most flexible type of financing.
Bespoke will send capital directly to your bank account in or pay vendors on your behalf, advancing funds 24 hours later or less.
You can make monthly interest payments or repay the balance in full. 
 
To answer any of your Cannabis financing questions, contact us or apply now to Bespoke Financial if you are interested in business loans for a cannabis business: https://bespokefinancial.com/apply-now/.